Awards
2016/2017 apexart New York City (NYC) Fellow
2014 Winner Burt Award for African Literature, Kenya Chapter
2010 Penguin Prize for African Writing nominee
Ist Prize, Adult Fiction Category – NBDCK  Literary Awards, September 2008 Book Week
2016 Pulitzer Prize Winners Announced - The Sympathizer wins in Fiction Category
Details

Written by Moraa Gitaa

Created: 19 April 2016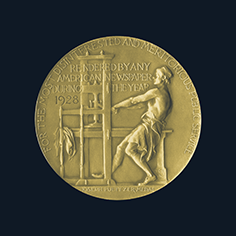 The Pulitzer Prize winners were announced yesterday at the 100th annual Pulitzer Prize winners  and produced a pleasant surprise in the fiction category.
The Pulitzer Prize awards excellence in the Arts and Journalism. The Prizes and Fellowships established in Columbia University by the will of the first Joseph Pulitzer, are awarded by the University on the recommendation of the Pulitzer Prize Board.
2015's best artistic and non-fiction writing across 21 categories were recognized during a ceremony Monday afternoon at Columbia University in New York City. The prize money is US$ 10,000.00 for each winner across the 21 categories.
The major prize for book enthusiasts, the 2016 Pulitzer Prize for Fiction went to The Sympathizer by Viet Thanh Nguyen (Grove Press). A wonderful surprise as this is Viet Nguyen's debut novel. The Sympathizer is about a man struggling between two opposing minds. Set in 1975 Saigon, the novel follows a South Vietnam army captain who struggles to reconcile his political beliefs with his personal relationships. 
The fiction finalists were Get in Trouble: Stories by Kelly Link (Random House) and Maud's Line by Margaret Verble (Houghton Mifflin Harcourt).
Last year the fiction prize went to Anthony Doerr's  All The Light We Cannot See which had also made the short-list for the National Book Award and won the Goodreads Choice Award in Fiction, the ALA Alex Award, and the Andrew Carnegie Medal for Fiction. In 2014 the award went to Donna Tartt for The Goldfinch.
There are 14 categories for the best of in journalism, including investigative reporting, feature writing, and commentary. The rest of the seven prizes awarded to the arts, letters, drama, and music, went to:
·         Pulitzer Prize for General Nonfiction: Henry Threadgill for In for a Penny, In for a Pound
·         Pulitzer Prize for Drama: Lin Manuel Miranda for Hamilton
·         Pulitzer Prize for Music: Joby Warrick for Black Flags: The Rise of ISIS
·         Pulitzer Prize for History: T.J. Stiles for Custer's Trials: A Life on the Frontier of a New America
·         Pulitzer Prize for Autobiography or Biography: William Finnegan for Barbarian Days: A Surfing Life
·         Pulitzer Prize for Poetry: Peter Balakian for Ozone Journal
Check out all  award winners: Pulitzer Prize site here.
Crucible for Silver ..
Published 2008 'Crucible for Silver & Furnace for Gold' has been hailed as re-writing gender in times of HIV-AIDS in contemporary multi-racial Africa
Shifting Sands
Shifting Sands is a narration by Kemunto aka Kemu to her three girlfriends. We follow the four young girls as they mature into young ladies on this adventure called life
The Shark Attack
Kadzo must now spill the beans! Yes, the value of her amputated leg out-weighs that of the thousands, or even millions of shillings earned from peddling and transporting Mono-eye's cargo