Awards
2016/2017 apexart New York City (NYC) Fellow
2014 Winner Burt Award for African Literature, Kenya Chapter
2010 Penguin Prize for African Writing nominee
Ist Prize, Adult Fiction Category – NBDCK  Literary Awards, September 2008 Book Week
Man Booker International Prize 2016 Long-list Announced
Details

Written by Moraa Gitaa

Created: 27 March 2016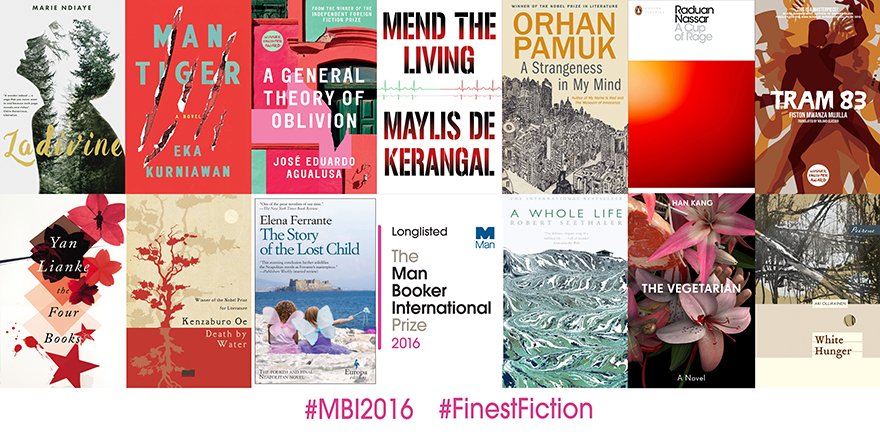 The Man Booker International Prize 2016 long-list is out hot on the heels of the Baileys Women's Fiction prize long-list! This is the first long-list since the Man Booker International Prize joined forces with the Independent Foreign Fiction Prize and is now awarded annually on the basis of a individual book. The Man Booker is divided into two categories: the Man Booker Prize for writers from the British Commonwealth and Ireland, while the Man Booker International Prize is offered to authors from other areas and translators. The £50,000 prize will be divided equally between the author of the winning book and its translator. The judges considered 155 entries. This year's list is interesting and intriguing as it contains banned treatises and authors with pseudonyms! DR Congo's Fiston Mujila has made the longlist that was announced today.  Mujila has been on a roll recently with his debut novel Tram 83 which is also on this year's Etisalat Prize for African Literature short-list and whose winner will be announced next week. Other African writers on the list are Jose Eduardo Agualusa of Angola and Marie Ndiaye. 
The full 2016 long-list:
 Author (nationality)     Translator Title (imprint)
José Eduardo Agualusa (Angola) Daniel Hahn, A General Theory of Oblivion (Harvill Secker)
Elena Ferrante (Italy) Ann Goldstein, The Story of the Lost Child (Europa Editions)
Han Kang (South Korea) Deborah Smith, The Vegetarian (Portobello Books)
Maylis de Kerangal (France) Jessica Moore, Mend the Living (Maclehose Press)
Eka Kurniawan (Indonesia) Labodalih Sembiring, Man Tiger (Verso Books)
Yan Lianke (China) Carlos Rojas, The Four Books (Chatto & Windus)
Fiston Mwanza Mujila (Democratic Republic of Congo/Austria) Roland Glasser, Tram 83 (Jacaranda)
Raduan Nassar (Brazil) Stefan Tobler, A Cup of Rage (Penguin Modern Classics)
Marie NDiaye (France) Jordan Stump, Ladivine (Maclehose Press)
Kenzaburō Ōe (Japan) Deborah Boliner Boem, Death by Water (Atlantic Books)
Aki Ollikainen (Finland) Emily Jeremiah & Fleur Jeremiah, White Hunger (Peirene Press)
Orhan Pamuk (Turkey) Ekin Oklap, A Strangeness in My Mind (Faber & Faber)
 Robert Seethaler (Austria) Charlotte Collins, A Whole Life (Picador)
All the best to the long-listed authors!
Crucible for Silver ..
Published 2008 'Crucible for Silver & Furnace for Gold' has been hailed as re-writing gender in times of HIV-AIDS in contemporary multi-racial Africa
Shifting Sands
Shifting Sands is a narration by Kemunto aka Kemu to her three girlfriends. We follow the four young girls as they mature into young ladies on this adventure called life
The Shark Attack
Kadzo must now spill the beans! Yes, the value of her amputated leg out-weighs that of the thousands, or even millions of shillings earned from peddling and transporting Mono-eye's cargo