Awards
2016/2017 apexart New York City (NYC) Fellow
2014 Winner Burt Award for African Literature, Kenya Chapter
2010 Penguin Prize for African Writing nominee
Ist Prize, Adult Fiction Category – NBDCK  Literary Awards, September 2008 Book Week
Caine Prize 2015 Winner Announced - Zambian Namwali Serpell
Details

Written by Moraa Gitaa

Created: 20 July 2015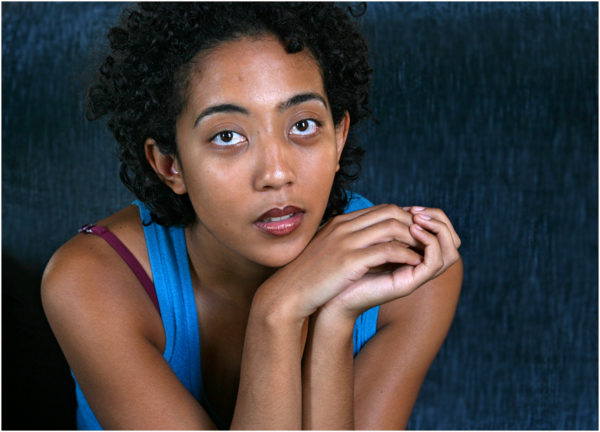 Zambian author Namwali Serpell was last evening announced as the winner of the 2015 Caine Prize with her story 'The Sack'
The announcement was made at the Bodeleian Libraries in Oxford, United Kingdom. Namwali Serpell won the prize of £10,000 for her story, beating 4 other writers on the short-list two of which are Nigerian Elnathan John and Segun Afolabi who had in previous years been short-listed, including Namwali herself.
 Each short-listed writer will take home £500 but in an unprecedented move, Namwali who is Associate Professor of English at the University of California, Berkeley, said in an interview with the BBC that she will share her prize money with the other fellow short-listed writers Speaking to the BBC in an interview Namwali said that she was very happy to win it and on sharing it said, "It was an act of mutiny for me. I wanted to change the structure of the prize because I felt that for the writers its very awkward to be placed in this position of competition with other writers that you respect immensely in this American Idol or race horse situation when actually you want to support each other."
  "The Sack" explores a world where dreams and reality are both claustrophobic and dark. The relationship between two men and an absent woman are explored though troubled interactions and power relationships which jar with the views held by the characters.
 Zoë Wicomb the chair of the judges, praised the story, saying, "From a very strong short-list we have picked an extraordinary story about the aftermath of revolution with its liberatory promises shattered. It makes demands on the reader and challenges conventions of the genre. It yields fresh meaning with every reading.  Formally innovative, stylistically stunning, haunting and enigmatic in its effects. 'The Sack' is a truly luminous winner of the Caine Prize for African Writing." 
Namwali Serpell's first published story, "Muzungu," was selected for the Best American Short Stories 2009 and short-listed for the 2010 Caine Prize for African Writing. In 2014, she was selected as one of the most promising African writers for the Africa 39 Anthology, a project of the Hay festival. Her writing has appeared in Tin House, The Believer, n+1, McSweeney's (forthcoming), Bidoun, Callaloo, The San Francisco Chronicle, The L.A. Review of Books, and The Guardian. She is an associate professor in the University of California, Berkeley English department; her first book of literary criticism, Seven Modes of Uncertainty, was published in 2014.
The panel of judges is chaired by South African writer and recipient of Yale's 2013 Windham-Campbell Prize for fiction Zoë Wicomb.  Zoë's works of fiction are You Can't Get Lost in Cape Town, David's Story, Playing in the Light, The One That Got Away and October.  She currently lives in Scotland where she is Emeritus Professor in English Studies at Strathclyde University. Her critical work is on Postcolonial theory and South African writing and culture.
Once again the winner of the Caine Prize will be given the opportunity to take up a month's residence at Georgetown University, as a Writer-in-Residence at the Lannan Center for Poetics and Social Practice. Each shortlisted writer will also receive £500.  The winner is invited to take part in the Open Book Festival in Cape Town, Storymoja in Nairobi and Ake Festival in Abeokuta, Nigeria.
2015 short-list:
  ·         Segun Afolabi (Nigeria) for "The Folded Leaf" in Wasafiri (Wasafiri, London, 2014)
Caine Prize winner 2005 for "Monday Morning"
Read "The Folded Leaf"
·         Elnathan John (Nigeria) for "Flying" in Per Contra (Per Contra, International, 2014)
Shortlisted in 2013 for "Bayan Layi"
Read "Flying"
·         F. T. Kola (South Africa) for "A Party for the Colonel" in One Story (One Story, inc. Brooklyn, New York City, 2014)
Read "A Party for the Colonel"
·         Masande Ntshanga (South Africa) for "Space" in Twenty in 20 (Times Media, South Africa, 2014)
Read "Space"
·         Namwali Serpell (Zambia) for "The Sack" in Africa39 (Bloomsbury, London, 2014)
Shortlisted in 2010 for "Muzungu"
Read "The Sack"
 Congratulations to Namwali, and all the other short-listed writers.
Crucible for Silver ..
Published 2008 'Crucible for Silver & Furnace for Gold' has been hailed as re-writing gender in times of HIV-AIDS in contemporary multi-racial Africa
Shifting Sands
Shifting Sands is a narration by Kemunto aka Kemu to her three girlfriends. We follow the four young girls as they mature into young ladies on this adventure called life
The Shark Attack
Kadzo must now spill the beans! Yes, the value of her amputated leg out-weighs that of the thousands, or even millions of shillings earned from peddling and transporting Mono-eye's cargo